SprachFormArt.
The Art of Understanding – Quo vadis?
| ABK Stuttgart
Book design and campaign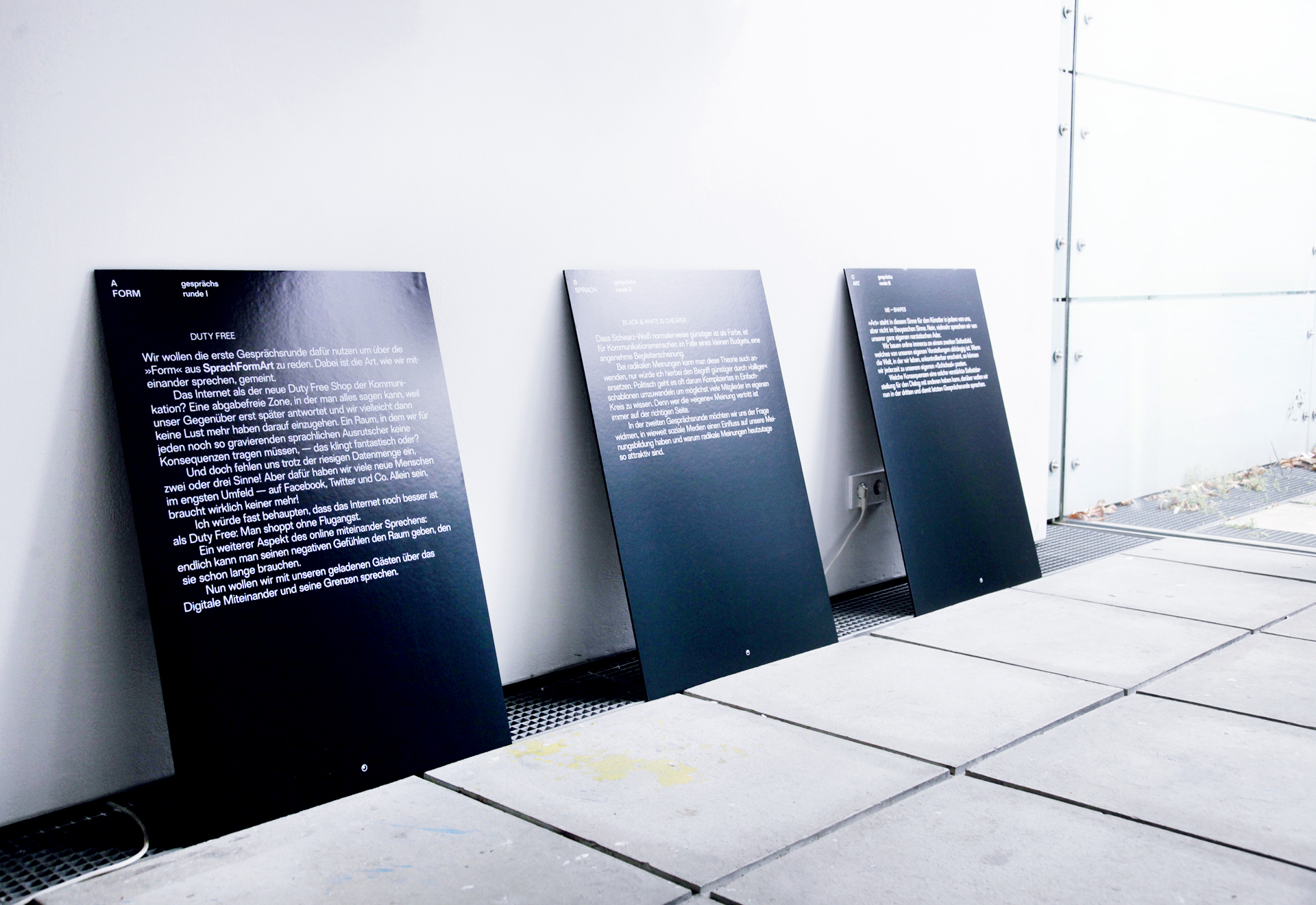 Book Exhibition | 2018



Opening poster | 2018


Book Symposium | 2018
SprachFormArt is a symposium in three parts which takes the form of a book. The experts discuss the brutalisation of the language by socialmedia.

International renowned experts from the fields of activism, journalism, philosophy, psychology, sociology, communication sciences, medicine and economics debate and discuss the lost art of linguistic understanding.


A series of typographical details are used to visualise the talking rhythm, the languages and the expert fields. This togethe with the type, used in a rigorous way, helps the reader to follow the conversation. However, as much as a conversation has a spontaneous dimention, every single page of the book has its unique layout.



studio smk
art direction
visual communication
contact

hello@studiomadoklumper.com

2, rue Jean-pierre Erpelding
6922 Luxembourg