Concert an der Expo. Al Kierch, Ruedt Syr
| Commune de Betzdorf


Logo Design and event program
October-November program 2018, 2019, 2020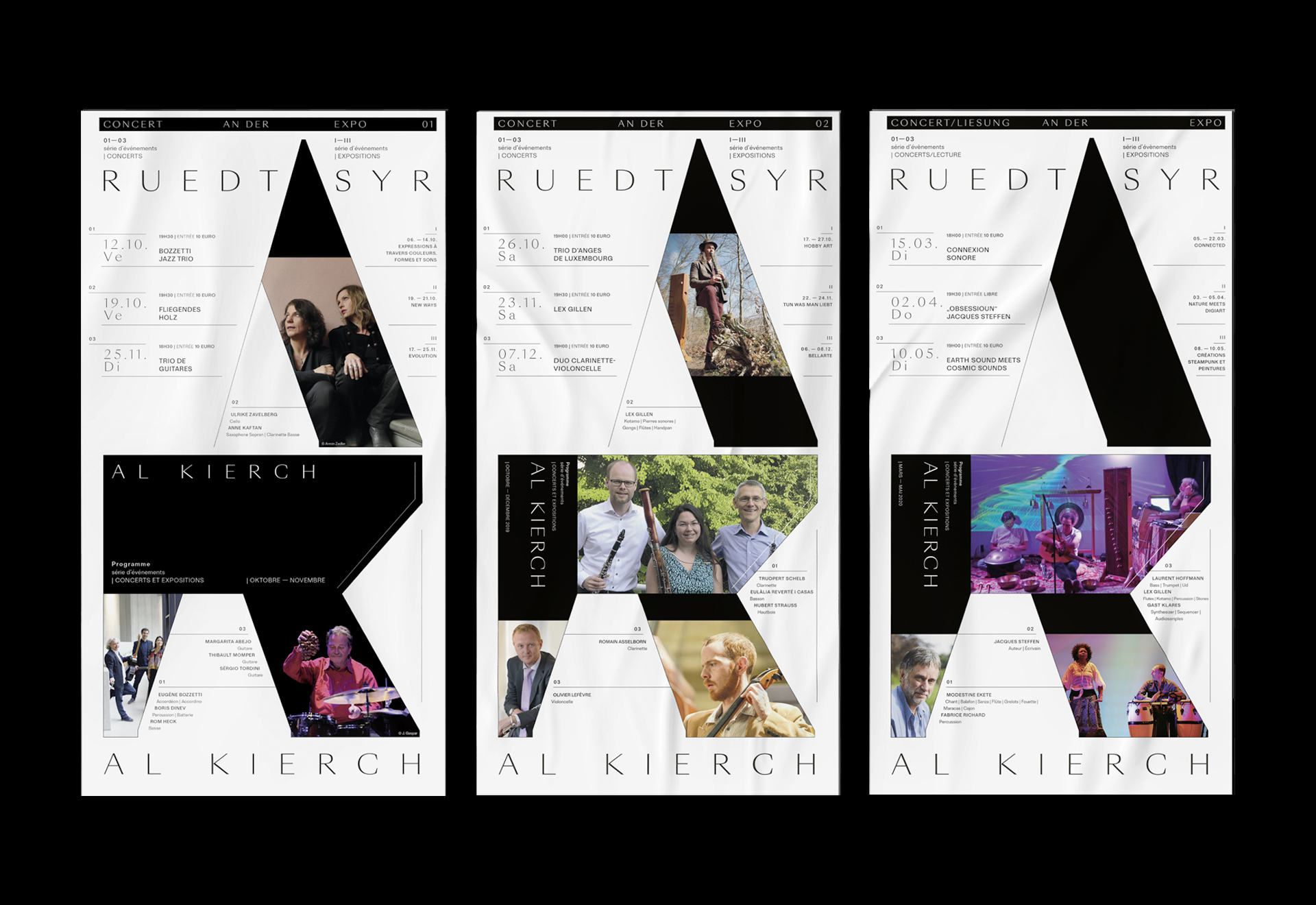 October-November program 2018, 2019, 2020



October-November program 2018


October-November program 2018
Concept and design of the logo for the Al Kierch in Ruedt Syr, Luxembourg. The once sacred place now serves as a cultural city for chamber concerts and art exhibitions.

The uniqueness of this place is the difference between its unchanged shell and his new content. The architecture of the church is shaped by the initials A and K merging together in a modular system.
The season program layout results out of the same modular systems in a flyer and poster compilation.

studio smk
art direction
visual communication
contact

hello@studiomadoklumper.com

2, rue Jean-pierre Erpelding
6922 Luxembourg